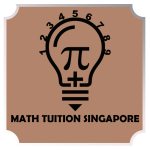 Math Tuition Singapore
About the Company
Things to know about Math Tuition Singapore:
Over 17,000+ of Singapore's best Math tutors with proven results and plenty of experience have registered as a tutor with Math Tuition Singapore
---
Be sure to join Tuition In Singapore's Telegram Channel to get updated on the latest tuition assignments/tuition jobs across Singapore
Alternatively, be sure to check back on our website to see the latest tuition assignments in Singapore
Register as a tutor with Math Tuition Singapore to get the latest tuition assignments directly from Math tuition Singapore
Start Tuition with Singapore's best Maths tutors in Singapore with Math Tuition Singapore and Tuition In Singapore
Join Tuition In Singapore's Math Tuition Singapore Telegram channel to get updated on the latest Math tuition assignments across Singapore
---
Your Math answering skills are equally as important as your ability to understand the concepts
Learn proven, correct, and effective methods to truly understand Math, and prepare meticulously for your exams
Tutors from Math Tuition Singapore will guide you on critical thinking skills, and will help you to identify and master the best solution for problem solving & heuristics
You will learn how to dissect and interpret questions from the exam marker's perspectives, given the time constraints in exam conditions. When you can give them that the answers they are looking for, they will give you the higher marks you need
A typical student has to battle hard to be heard in an average class size of 38 students during lessons in school.
Whether you are an advanced student seeking AL1 at PSLE, or want to achieve much better grades at your O Levels or A Levels, Math Tuition Singapore has the largest database of specialized home tutors who can customize their lessons according to your requirements and goals
Practice, learn more, learn again, practice. Using proven methods. So that your grades will start to improve this semester
The pace of Math lessons in school is so fast. Before you can start to understand, the teacher has already moved on to the next difficult topic
Along the way, problem sums get more difficult and complicated. As you grow older, the challenges become greater. Many students then start to hate Maths
If you don't strengthen your foundation NOW, you will be left further and further behind your classmates
Almost all students who do well in Mathematics are able to score high grades because they managed to find and hire good Maths home tutors
Being good in Maths is very important, because you will need good Maths skills when you study Chemistry, Physics, Combined Science, Economics, or Principles of Accounting
Our Maths tutors have consistently maintained a high success achievement rate since 2012. We are passionate and skilled in Mathematics, and are able to produce the most top scorers in Maths at PSLE, O-Levels and A-Levels
Our students do well because our tuition teachers reinforce key concepts in each Maths chapter
Students are taught crucial answering techniques for common and uncommon exam questions
For almost 3 months, Bernice attended Maths group lessons at a famous tuition centre. Her grades became worse and we decided that she really needed individual attention because Maths is such a difficult subject for her. Ms Gan is very friendly and professional. Bernice is less stressed now, and is more willing to listen to whatever Ms Gan was teaching. Ms Gan feels that Bernice will be on track to get AL2 or AL1 for Maths, as long as she keeps working as hard as she does now.
After teacher Steven clearly explains the concept, he will give me a few questions to practice on, to make sure that I can apply the methods correctly. Whenever I am confused or afraid to try, he would patiently use different ways to simplify the processes of solving those Maths problems. Every week, he chooses practice questions in the worksheets that are challenging. This helps me to think critically and build a stronger foundation. I knew that my confidence in Maths was definitely improving, starting from the 2nd month of tuition.
This is a very effective way for me to learn. I used to hate Maths so much because it was my worst subject. Those days in P5, I did not dare think that I would score an A, but I scored an A for PSLE Maths. Teacher Steven is still teaching me, now that I am in Sec 3.
WILLIAM WONG
Anglo Chinese School
---