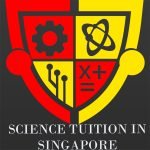 Science Tuition In Singapore
About the Company
Things to know about Science Tuition In Singapore:
With Over 14,500 Experienced And Qualified Tutors Who Specialize In Teaching Only Science, We Are Here To Solve Your Grade-Improvement Needs Once And For All
You can create habits and routines that lead you directly to better grades.
Operate at your sharpest level. Learn advanced techniques. Each technique leads to another and you will unblock any confusion and uncertainty that you are experiencing in the complicated Science chapters.
Science is an important subject in primary school. It builds the foundation for your Science subjects in secondary school, where you will be learning biology, physics and chemistry.
Home tutors from Science Tuition In Singapore will teach you how to remember facts, figures and terminology.
You can eliminate forgetfulness and carelessness.
With the right skills, your grades do not have to be fixed, falling, or limited.
Impress yourself, your school teachers, classmates and your parents with your new Science vocabulary and grades.
Today can be the start of something absolutely extraordinary.
---
Be sure to join Tuition In Singapore's Telegram Channel to get updated on the latest tuition assignments/tuition jobs across Singapore
Alternatively, be sure to check back on our website to see the latest tuition assignments in Singapore
Register as a tutor with Science Tuition In Singapore to get the latest tuition assignments directly from Science Tuition In Singapore
Start Tuition with Singapore's best Science tutor in Singapore with Science Tuition In Singapore and Tuition In Singapore
Join Tuition In Singapore's Science Tuition Singapore Telegram channel to get updated on the latest Science tuition assignments across Singapore
---
Start to thrive.
After home tutors from Science Tuition In Singapore have helped you to master and analyze the crucial content in your Science syllabus, we will help you enhance your trained memory and how to apply the knowledge in your trained memory to the difficult exam questions.
Each of the profiles of shortlisted tutors we show you have scored an A in their own Science exams. They attended a good university, and majored in a Science-related subject.
They also have between 2 to over 30 years of Science tutoring experience, almost all of which are at the same academic level that you are seeking tuition in.
Your expert private tutor from Science Tuition In Singapore will teach you a productive combination of tools, tips, creativity, rapid learning, recall, and problem solving protocols that you can easily learn, in order to improve and refine your understanding of Science.
They can teach you how to give the right answers and achieve ideal outcomes for your homework, tests and exams.
This will help you score higher marks.
Our founders are two First Class Honours graduates from Cambridge University. Our professional tuition coordinators include MOE Senior Teachers/Heads of Departments, and a recipient of an Outstanding Science Teacher Award.
We are very familiar with what students need, in order to quickly gain marks.
Science Tuition In Singapore's large tuition teacher team includes tutors with PhD's, Master's, Bachelor's, university undergraduates, NIE-trained current or ex-MOE teachers.
Home tutors from Science Tuition In Singapore know how to bring out the best in every student. We tailor lessons according to your unique learning needs and aptitudes.
Our Science private tuition teachers have a proven track record of delivering higher grades, and always go the extra mile to help our students to improve, achieve and excel.
Since 2013, tutors from Science Tuition In Singapore have been guiding our students to approach challenges with confidence and sound scientific skills.
The Science home tutor you choose needs to be familiar with the latest updated syllabus so that they can teach you correctly.
After all, you wouldn't want their teaching to contradict what is being taught in school, or what is required in your important exams.
Science Tuition In Singapore always emphasizes and prioritizes the tutoring track record, familiarity with the current syllabus and teaching ability of each tutor we include in our team, so you can be sure that your tutor is highly experienced in teaching the most current Science syllabus.
Peace of mind happens when you know that you will consistently do well in Science.
Select a competent home tutor, and you will see an improvement in results very quickly.
---