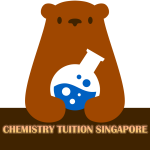 Chemistry Tuition Singapore
About the Company
Things to know about Chemistry Tuition Singapore:
Our Chemistry tutors provide crystal clear explanations that simplify confusing concepts to ensure students get the best experience during Chemistry tuition
Chemistry Tuition Singapore provides tuition services for: Chemistry Tuition, Tuition for Chemistry, Tuition Chemistry, Chemistry tuition O level, Chemistry tuition JC and Chemistry tuition A level
Hire the best Chemistry Tutors in Singapore for Tuition Chemistry Singapore
---
Hire the best Chemistry Tutors in Singapore for Tuition Chemistry Singapore
---
Be sure to join Tuition In Singapore's Telegram Channel to get updated on the latest tuition assignments/tuition jobs across Singapore
Alternatively, be sure to check back on our website to see the latest tuition assignments in Singapore
Register as a tutor with Chemistry Tuition Singapore to get the latest tuition assignments directly from Chemistry Tuition Singapore
Start Tuition with Singapore's best Chemistry tutors in Singapore with Chemistry Tuition Singapore and Tuition In Singapore
Join Tuition In Singapore's Chemistry Tuition Singapore Telegram channel to get updated on the latest Chemistry tuition assignments across Singapore
---
Concrete Question Application And Data Handling
Chemistry is an important "Central Science" subject.
The MOE syllabus requires students to understand core Chemistry topics across many disciplines: the diversity of the topics can range from moles in one part of the question, to redox, to energetics.
Supplementary knowledge can include real-life scenarios like environmental problems and sustainable food production.
Some parts of the questions require students to demonstrate a sharp aptitude in data handling.
Your skillful private tutor from Chemistry Tuition Singapore can cover fundamental concepts required in knowledge applications and deductions.
You may also opt to hire an experienced home tutor – with a PhD or Master's in Chemistry – who is qualified to teach in-depth study of advanced chemistry concepts.
Developing Core Competence In Deductive Skills
Chemistry teaches students how to develop hypotheses. This is a skill that is useful for research as well as when you are working in the corporate world.
It also strengthens students' analytical abilities and teaches them appropriate ways of constructing evidential and logical explanations.
Your capable private tutor from Chemistry Tuition Singapore will help you hone your planning skills by applying what you have learned to perform experiments.
Deductive skills are the most precious qualities that students can acquire because they enable students to deeply appreciate Chemistry and to develop a keen and intuitive guide to hypothetical reasoning and making logical inferences.
Nurturing these competencies will help your long term development as a person with quick and accurate analytical skills who makes sound logical decisions while developing strong hypotheses and testing them.
Lessons By Home Tutors From Chemistry Tuition Singapore
Since 2012, we have established and maintained our reputation as Singapore's biggest, most respected and popular tuition agency for dependable Chemistry tutors.
Committed tutors from Chemistry Tuition Singapore are able to help students achieve higher grades, understand complex content, improve their exam skills, and to be interested in Chemistry.
You Will Score Higher Marks In Chemistry:
You will grasp concepts better because you receive concise, structured and guided explanations of difficult concepts that are taught in school and are required by exams set by the SEAB
Tuition lessons are engaging and interesting, with the objective of building stronger scientific fundamentals. This enables you to memorize less, learn faster, and develop important logical thinking competencies
Your dedicated home tutor from Chemistry Tuition Singapore creates innovative lesson plans to help you cope with the rigour of school and national exams
We will teach you how to evaluate information and data-based questions
In order to do well in your Chemistry exams, you need to have savvy knowledge of all aspects of the Chemistry syllabus, while being able to apply these concepts when faced with novel, innovative and conceptual questions. We will help you refine your analytical skills, and to be prepared for the new challenges that are interspersed in the latest exam questions set by the SEAB
Your GCE O Level and A Level Chemistry exam will test various skills including planning, measurement and observation, presentation of results and data, and analysis. This causes more pressure for students, since they can no longer prepare for the paper in stages or rely solely on memorization. The key to doing well in the exam still remains the same: practice, practice and a lot more practice – with an expert mentor from Chemistry Tuition Singapore!
NUS High School of Mathematics and Science
Ms Rebecca Wu from Chemistry Tuition Singapore is one of the best tutors I have had throughout my school life. Her notes are succinct and easy to understand. She is able to predict the thoughts and common misunderstandings of students and correct them promptly, which I really appreciate.
I can easily understand and remember the content of the notes that she prepared for me and her other Chemistry students. I started lessons with Ms Wu in Year 4, and she has helped me understand Chemistry more clearly than before, because of her methods to connect new information to old information.
Ms Wu is hardworking and attentive, and encourages me to complete her homework so that she can revise my weaker areas whenever she is at my home. She promptly responds to my questions through Whatsapp as well. Because Ms Wu is so nurturing, I find it easy to ask questions so that I can learn more.  She also drafts up lessons plans to help me be much better prepared for exams, and we were able to revise effectively before the actual exam dates. I agree with my mum that we are so lucky to have found Ms Wu.