Hire The Best History Tuition Teachers
Proven Track Records Of Helping Students Gain 10 to 30 Marks
The Tuition In Singapore Team
Olivia Chan
Academic Director,
Tuition In Singapore
King's College,
Cambridge University (Mathematical Sciences/Applied Mathematics, PhD)
Edward Chong
Head of Math & The Sciences,
Tuition In Singapore
National University of Singapore,
(Master of Science in Biomedical Informatics)
Stephanie Lim
Head of Languages & The Humanities, Tuition In Singapore
Nanyang Technological University-National Institute of Education

Ng Tian Yi
Director of Administration,
Tuition In Singapore
Singapore Management University, Master of Business Administration
Hire The Best History Tuition Teachers To Improve Your Grades. Guaranteed.
Over 70% of our clients are repeats or referrals. Because we always deliver excellent results. Since 2010.
Our History tuition teachers help you to acquire proper study skills, so that you can do well in your exams. You (and your parents) can then have more time to explore your interests outside school work or have more time for leisure
Making the decision to hire a private History tuition teacher AND FINDING THE RIGHT ONE can make all the difference in helping you get your grades back on target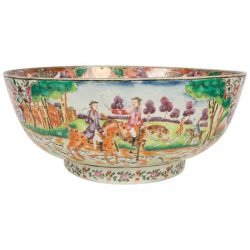 Find the best tutors, and get the best History tuition in Singapore with us. Once you fill up the form, our professional team of ex-MOE teachers will send to you the profiles of the most qualified History tuition teachers according to your hourly budget range. Within 12 hours.
Tuition In Singapore is the leading tuition agency in Singapore for parents, guardians and students looking for home/private tutors in Singapore. Our services are completely free, and we take pride in successfully matching our clients with the most appropriate and qualified tutors. 
Each of our History tuition teachers has proven track records of helping their students' grades improve by 10 to 30 marks.
We Provide Singapore's Most Superior Tutor Matching Service For Free
Reasonable And Affordable Tutoring Rates
Our History tuition teacher matching service is free, and students only need to pay for lessons that were conducted. 
History tuition teachers in Singapore decide on their own hourly rates. 
Their charges are typically determined by the number of years of private tutoring experience, the level of education, and the ability and confidence to improve students' grades.
The History tuition market in Singapore is highly competitive and transparent.
Parents are aware that the better-qualified tutors are unlikely to apply for the History tutor assignment when their budget is below the industry average.
The prices listed here represent the typical range of fees charged by seasoned History tuition teachers with a solid track record.
Tuition In Singapore represents only university undergraduates, graduated tutors, MOE teachers, and university lecturers
Five Reasons Why Parents And Students Keep Choosing Us - History Tuition Singapore
Both my parents are lawyers, and want me to take up Law after I finish my A Levels. JC History tuition immediately came to mind once I got my first B. I need to get straight A's for my A Levels. Even though I had an A for my O Levels, I found that History was more difficult in junior college. Ms Seah taught at tuition centres for over 10 years. She is very familiar with how I should answer the variety of questions that come up for the exams.
During every History class in school, I could feel the dust settling on me whenever we covered events that happened long before I was born. I didn't hate History, but I didn't like it either. And my grades showed. I started having History tuition when even I got worried about how badly I was doing. Mr Cheong is very humorous. His funny stories have helped me remember key events and why they occurred. Assessment questions are more manageable now
My wife and I liked History when we were in secondary school. We were disappointed that Henry didn't quite enjoy it. He was getting borderline passes and when he failed, we found him Mr Hiang, whom we all agree is a very good History tuition centre. Henry's grades have never fallen below C. He usually gets B's and (sometimes) an A. 
It didn't take much persuasion for me to decide that I want to be a History teacher. I will be applying to major in History, then will go the NTU-NIE route. To increase my chances of being accepted, I need to score an A for my A Levels. I started taking H2 History tuition. Mrs Keong taught me content that I wasn't aware of previously. She says she likes teaching me because of my passion for a subject that she and her husband also love.
Not going to lie: History classes in school made me feel really miserable. I liked the content in the text book, but my school teacher wasn't all that great when teaching us. My classmates felt the same way. I did worse than expected in a recent assessment, so I started History tuition with Ms Annabelle. She is so different from my school teacher. Ms Annabelle reinforces the main topics that I need to be strong at, when we go through each chapter and during revision.
There are so many key events and dates that I need to remember. For some reason, my mind goes blank even though I can memorize a lot of stuff from Chem and Physics. After 3 months of this terrible torture, my parents decided to get me a History tuition teacher. He has been teaching secondary school students for 9 years, and is very familiar with the exam requirements. I scored a B for my O Levels. Without my History tuition, I would certainly have failed.
Learn Effective Study Techniques
Our History tuition teachers are familiar with the most recent MOE syllabus, exam requirements and marking schemes. Each History tuition session is customized to fit your learning preferences, homework objectives, and desired exam grades.
We will present History tuition teacher profiles to you only when they have a strong track record of helping their students' grades improve by 10 to 30 marks.
Accurate Matches For History Tuition
The experienced full-time tuition coordinator who is in charge of your History tuition assignment holds a Bachelor's degree majoring in History from one of the best local universities.
Tuition In Singapore is therefore able to meticulously look for the qualities that a competent History tutor must possess, in order for us to consider shortlisting him/her for your History tuition assignment.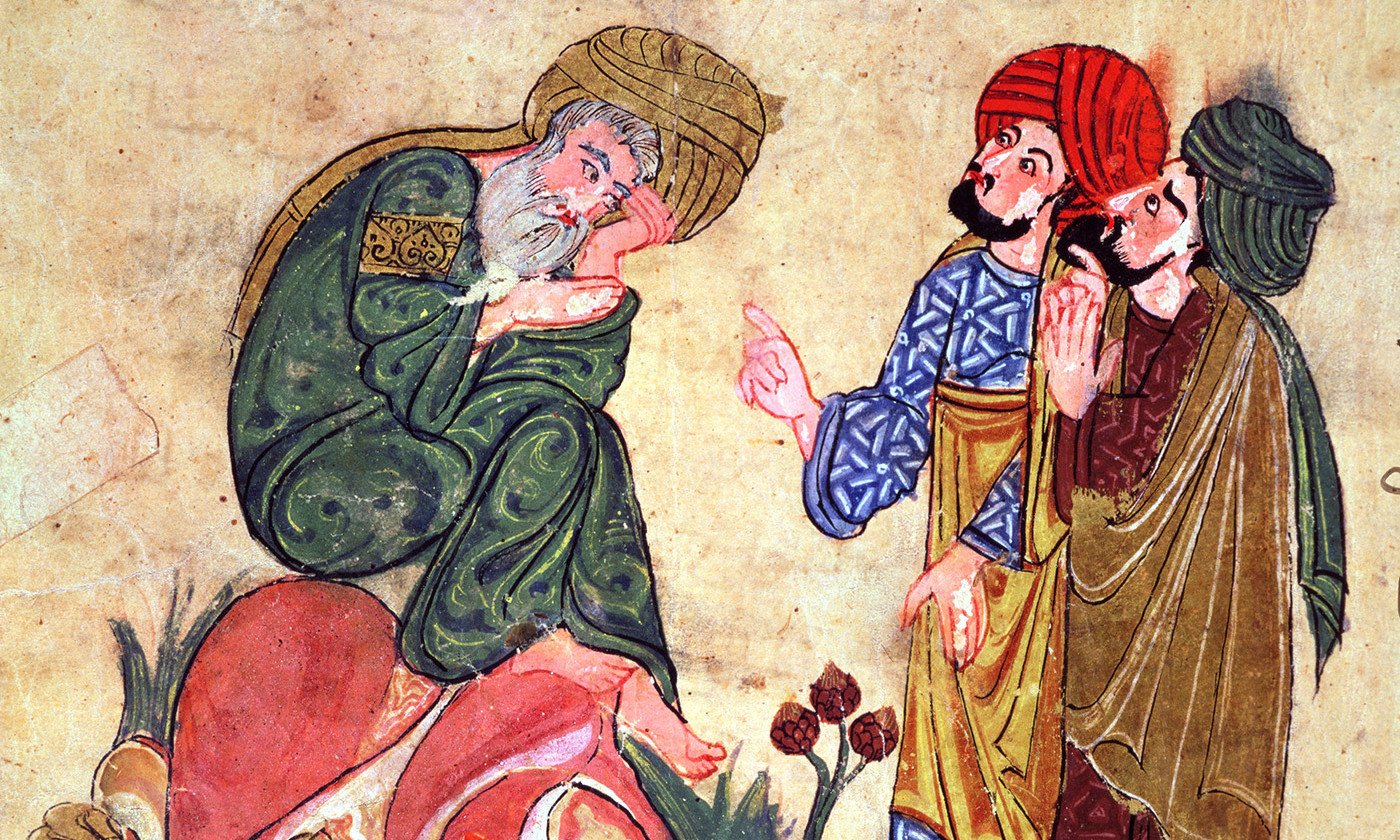 You can perform better than your competitors after effective History tuition teachers guide you in the correct exam techniques and study skills
Compete Against Your Classmates/Cohort - And Win
We live in a hyper-competitive world. Even if you don't want to proactively compete, others do.
And the truth remains that you are in competition against a large number of students from your school and from other schools for the same desired courses and spots at junior colleges, universities, or polytechnics.
Demand will always outpace supply for the top (or better) academic institutions, classes, and courses.
Students with average grades sometimes enroll in less prestigious junior colleges, polytechnics, universities, and courses.
Being in certain academic tracks often determines one's career choices and opportunities, which in turn eventually affects the types of lifestyles we are able to lead.
Difficult Exam Questions - Why It's Happening
More and more students are able to correctly answer increasingly harder questions year after year.
You are likely to have come across questions that were much easier in the Ten Year Series than what students from other top schools are required to answer in their exams in recent months.
Because so many students are able to answer challenging questions, the creators of exams at schools/SEAB/MOE are forced to include increasingly more difficult questions in order to distinguish between the top and the average students in each cohort.
As a result, when it is your turn to take the exam, the questions will be substantially harder.
In a way, it's a vicious circle. Parents want to hire qualified private tutors to better prepare their children to compete against their peers since everyone is concerned that the exam questions will be more complex when it is their turn to take the exam. The students work harder in class and during tuition, and succeed in getting good grades.
Because the students were so well-prepared and achieve good results for the exams, the exam papers and results are then scrutinized.
After the exam papers and results are analyzed, it is determined that the questions are too simple because the students were so well-prepared and, on the whole, received decent grades as a result of hiring competent home tutors.
This then makes it necessary that the questions for the following year be increasingly harder in order for the exams to be able to distinguish who should get A's or B's.
And this makes it much more important for parents to hire effective home tuition teachers in order for their children to catch up sufficiently.
Parents will do all in their power (as loving parents) to give their children that competitive edge because the goal is to do better than the other person rather than just to obtain a specific grade.
Also, it's not just about keeping up with other children with better grades, but also to make sure their kids don't feel "stupid'' or "left out'' and end up really hating the subject just because others are so good at it.
For many students, the most effective confidence builders are good grades.
Get a private teacher who can focus on your child's areas of weakness.
Encourage your child not to fall behind. It's is crucial for their future.
You need to perform well on History if:
You have a passion for History. Unfortunately, despite your best efforts, your grades have not really improved, and you struggle to effectively apply what you have learned to the questions
Your child frequently complains about the challenging and complex History syllabus, and is beginning to (or already) not like History
You want to pursue a career in History-related fields such as Public Sector Policy-Making, Law, or Education, and need to maintain a strong A grade
You require thorough test preparation because you are taking History at the upcoming O-Level or A-Level exams
Tuition In Singapore accepts only qualified, patient, and experienced History tutors with a track record of improving students' grades.
We can find the best History tutor for you within 12 hours. Just let us know your requirements.
History Mastery Is A Valuable Asset
Knowledge itself is a very important asset.
Learning more about History will improve both your knowledge – and your grades.
History, As Taught In Singapore Schools
Regardless of whether you intend to take History at the tertiary level, the MOE has created your course syllabus (and exam questions) to make sure you have a strong foundation in History.
Career Opportunities Involving History
Career opportunities in Law, Finance, Business Analysis and Information Technology are attractive and very lucrative
Scoring good grades in History is therefore useful to you, when you want to broaden your career options.
You can succeed in History only if you have a firm grasp of the essential concepts that are the foundation of the exam formats and  marking scheme requirements.
MOE EXAM MARKING SCHEMES / ASSESSMENT OBJECTIVES
Source: Singapore Ministry of Education website
For the most current and more comprehensive information, please refer to the MOE/SEAB websites
For O-Level History, the MOE states:
"The revised Upper Secondary History syllabus aligns the value of History learning with the aims of the Desired Outcomes of Education by developing in students the qualities of a history learner through
engaging students actively in historical enquiry so as to develop them into confident, self-directed, critical and reflective thinkers.
enabling students to acquire knowledge and understanding of selected periods, societies and aspects of history.
acquainting students with an understanding of how the past has been interpreted, represented and accorded significance for different reasons and purposes.
developing an inquisitive mind in students with the ability to ask relevant questions about the past and examine a range of sources critically in their historical context to reach substantiated judgements about the past.
developing in students the ability to organise and communicate their historical knowledge and understanding through a variety of ways using different media; and
equipping them with the necessary historical knowledge, understanding, dispositions and skills to understand the present and contribute actively and responsibly as local and global citizens to further study and the pursuit of personal interest in the past.
Objective 1: Deploy Knowledge
Candidates should be able to:
recall, select, organise and use historical knowledge in context.
Objective 2: Construct Explanation and Communicate Historical Knowledge
Candidates should be able to demonstrate:
their understanding of the past through explanation and analysis of:
– key concepts: causation, consequence, continuity, change and significance within a historical
context; and
– key features and characteristics of the periods studied and the relationship between them; and
their ability to evaluate causation and historical significance to arrive at a reasoned conclusion
Objective 3: Interpret and Evaluate Source Materials
Using source materials, candidates should be able to understand, analyse and evaluate:
a range of source materials as part of an historical enquiry; and
how aspects of the past have been interpreted and represented in different ways through:
– comprehending and extracting relevant information.
– drawing inferences from given information.
– comparing and contrasting different views.
– distinguishing between facts, opinion and judgement.
– recognising values and detecting bias.
– establishing utility of given information; and
– drawing conclusions based on a reasoned consideration of evidence and arguments.
For A-Level History, the MOE states:
"By the end of offering H2 History, students would be able to:
develop interest in and curiosity about the past.
deepen historical understanding through.
– acquiring a sound knowledge of selected periods and issues.
– examining the diverse approaches to, and interpretations of, historical issues and events.
– strengthening knowledge and application of historical concepts.
– using historical methods and processes.
– appreciating the nature and variety of historical sources.
think independently and make informed judgements about historical issues and events.
communicate substantiated arguments on historical issues and events in a clear and well-structured manner.
develop empathy with people living in diverse places and at different times.
enhance their sense of identity
ASSESSMENT OBJECTIVES
H2 History students are expected to:
AO1: Demonstrate historical knowledge and understanding
Select and deploy historical knowledge appropriately, and communicate historical knowledge and understanding in a clear and effective manner.
AO2: Critically Analyse and Evaluate Historical Issues
Construct historical explanations that demonstrate an understanding of historical concepts and issues within a historical period.
Where appropriate, construct historical explanations that assess different approaches to, and interpretations of, historical issues.
Make judgements based on reasoned consideration of historical evidence and interpretations.
AO3: Interpret & Evaluate Sources
Interpret, evaluate and use source materials in context as historical evidence.
Make judgements and reach conclusions based on reasoned consideration of historical sources.
Start Effective Private Tuition - Achieve 1 to 3 Grade Gains In:
MATH-RELATED SUBJECTS
Mathematics Tuition
Elementary Mathematics Tuition
Additional Mathematics Tuition
Principles of Accounting Tuition
LANGUAGE SUBJECTS
English Tuition
Chinese Tuition
General Paper Tuition
Malay Tuition
Tamil Tuition
Literature Tuition
HUMANITIES SUBJECTS
Economics Tuition
History Tuition
Geography Tuition
Social Studies Tuition
SCIENCE SUBJECTS
Science Tuition
Physics Tuition 
Chemistry Tuition
Biology Tuition
Tuition In Singapore has a select team of highly qualified tutors who specialize in tutoring Polytechnic-Level and University-Level students
SUBJECT LEVELS
Primary School Tuition
Secondary School Tuition
Junior College Tuition
Polytechnic Modules Tuition
University Modules Tuition
EXAMINATIONS 
PSLE Tuition
GCE O Level Tuition
GCE A Level Tuition
Get The Best Deals When Hiring A History Tuition Teacher
Three easy ways to ensure successful grade improvement:
Reduce Tutoring Requirements
The availability of tutors and their qualifications affect tuition costs.
The more requirements you have, the harder it is to find a tutor who will respond to your assignment.
The usual specifications include things like gender, a mix of subjects, a budget, a schedule, etc.
You should shortlist the requirements that are most crucial to you.
For instance, if you only want female tuition teachers, your options are cut in half.
It is also a good idea to hire two different tutors to teach two distinct subjects, even if they themselves scored As in both of the subjects you require tuition for.
This is because most tuition teachers are really skilled at teaching just one subject.
Major National Exams
Higher hourly fees are often quoted by tutors who specialize in or have extensive experience teaching students preparing for the high-stakes PSLE, GCE O Levels, and GCE A Levels.
This is because there has to be a lot of work put into exam preparation, material revision, and, if necessary, getting the student to unlearn study habits that have been resulting in poor grades in past years.
Good tutors typically avoid teaching graduating-year students after the March holidays since they will need to rush and intensely cram a lot of material within a short period of time in order to appropriately prepare the student.
Parents therefore prefer to choose a dependable History tutor at least a year before the important National Examinations.
Budget
We encourage our clients to be realistic with the tuition budget that they would like to work within.
The hourly tuition rates are neither regulated nor changed by Tuition In Singapore.
Tutors with proven track records that consistently deliver A grades, tuition teachers with many years of experience, and MOE teachers are already accepting assignments within a certain hourly rate.
These tutors are unlikely to accept prices lower their existing rates due to the constant high demand for their services and waiting lists.
Every year, students rely on Tuition In Singapore because we help them, their siblings, and their friends get better grades.
What sets us apart from other tuition services is our ability to carefully and professionally match you with the perfect History tuition teacher