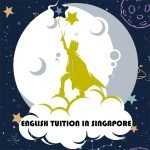 English Tuition In Singapore
About the Company
Things to know about English Tuition In Singapore:
Experienced,
Proven Results and
Qualified.
Matching The Best English Tutors In Singapore Since 2011
English Tuition In Singapore provides committed and responsible English home tutors for students in primary school, secondary school and Juinor College. As well as for students taking their PSLE, GCE O Levels and A-Levels
Singapore's top English tuition centers and enrichment centers hire their best English tutors from our English Tuition In Singapore.
---
Achieve Solid Improvements In Your English Exam Results
Exceed Expectations In Your English Grades
Having a strong command of English will allow you to make significant progress in school.
Your skills for listening, reading, speaking and writing are crucial in ensuring that you thoroughly understand not just the lessons in English, but are able to correctly read, understand and answer the exam questions in Maths, Science, Geography, Social Studies, and History too.
Build a strong foundation in English, so that you can start to score well in all of your school subjects.
Ms Gina Ho is a former MOE teacher. As a member of our tuition coordinator team, she actively notes the popular English tutors who have received positive feedback from parents and students, based on the tutors' qualifications, teaching style and ability to help students' grades improve. She takes great pride in knowing exactly which tutors to shortlist because their personalities and track records would suit each of our student clients.
Master The English Language Effectively
Although every child's abilities differ, it is possible for you to have outstanding English grades with the help of capable home tutors and proven teaching methods.
Our English tutors have consistent achievements in helping the grades of our students improve within 3 months.
When you hire tutors from English Tuition In Singapore, you will be proficient in:
✔ Composition, Grammar, Comprehension & Oral Exam Techniques
✔ Critical Thinking & Creative Writing Skills
✔ Primary School, Secondary School, PSLE & GCE O Levels Intensive English Private Tuition
✔ Accurate Ways To Answer Difficult & Tricky Exam Questions Because Of Personalized Guidance From Experienced, Dependable & Qualified Home Tuition Teachers
✔ Proven Methods For Grades To Improve, Knowledge Retention & Revision
✔ Learn Correct Knowledge From Professionals, So That Your Exam Answers Are Compliant With The Current MOE Requirements
Are You Ready For Your Next English Exam?
Select your experienced tutor today, and start your transformation journey with us!
English Tuition Teachers Who Bring Positive Changes
We keep our lessons fun and lively.
Our students are actively engaged in exam paper practice and discussion, using the latest MOE syllabus and exam requirements.
Your tutor is patient, knowledgeable and gives clear explanations.
Asking questions is easy because our teachers are approachable.
Lessons are beneficial and tuition classes become enjoyable.
We call it motivation-based learning.
I scored between 40 to 50 marks for English in the first half of Secondary 1. After twice a week lessons by Mr Chua, I have never failed English. I mostly get B's and I managed to answer previously unfamiliar questions. Our target now is for me to get an A for my English O Levels.
ASRA ANDARI
---
Be sure to join Tuition In Singapore's Telegram Channel to get updated on the latest tuition assignments/tuition jobs across Singapore
Alternatively, be sure to check back on our website to see the latest tuition assignments in Singapore
Register as a tutor with English Tuition In Singapore to get the latest tuition assignments directly from English Tuition In Singapore
Start Tuition with Singapore's best English tutor in Singapore with English Tuition In Singapore and Tuition In Singapore
Join Tuition In Singapore's English Tuition In Singapore Telegram channel to get updated on the latest English tuition assignments across Singapore
Company Video