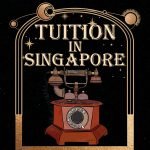 Tuition In Singapore
About the Company
Things to know about Tuiion In Singapore:
Tuition In Singapore is a tuition agency in Singapore with 40,000+ of Singapore's most experienced and qualified tutors. We have successfully matched 20,000+ students with the perfect tutors.
---
---
Be sure to join Tuition In Singapore's Telegram Channel to get updated on the latest tuition assignments/tuition jobs across Singapore
Alternatively, be sure to check back on our website to see the latest tuition assignments in Singapore
Register as a tutor with Tuition In Singapore to get the latest tuition assignments directly from Tuition In Singapore
Start Tuition with Singapore's best tutors in Singapore with Tuition In Singapore
Join Tuition In Singapore's Telegram channel to get updated on the latest tuition assignments across Singapore
---
Quality Matching
Realistic Hourly Range
Experienced Tutors
Online Tuition
In Person Tuition
Learn about Tuition In Singapore
Find the best tutors to get the best tuition in Singapore with us. Once you fill up the form, our professional team of Ex-MOE teachers will send profiles to you of the most qualified tutors according to your hourly range.
Tuition In Singapore is the leading tuition agency in Singapore for parents, guardians and students looking for home/ private tutors in Singapore. Our services are completely free, and we take pride in successfully matching our clients with the most appropriate and qualified tutors.