Hire Singapore's Best International Baccalaureate IB Tuition Teachers
Proven Track Records Of Helping Students Gain 10 to 30 Marks
The Tuition In Singapore Team
Olivia Chan
Academic Director,
Tuition In Singapore
King's College,
Cambridge University (Mathematical Sciences/Applied Mathematics, PhD)
Edward Chong
Head of Math & The Sciences,
Tuition In Singapore
National University of Singapore,
(Master of Science in Biomedical Informatics)
Stephanie Lim
Head of Languages & The Humanities, Tuition In Singapore
Nanyang Technological University-National Institute of Education

Ng Tian Yi
Director of Administration,
Tuition In Singapore
Singapore Management University, Master of Business Administration
Hire The Best International Baccalaureate IB Tuition Teachers To Improve Your Grades. Guaranteed.
Over 70% of our clients are repeats or referrals. Because we always deliver excellent results. Since 2010.
Our IB tuition teachers help you to acquire proper study skills, so that you can do well in your exams. You (and your parents) can then have more time to explore your interests outside school work or have more time for leisure
Making the decision to hire an IB tuition teacher AND FINDING THE RIGHT ONE can make all the difference in helping you get your grades back on target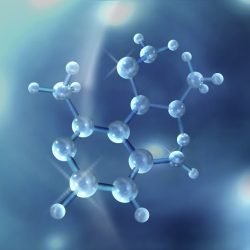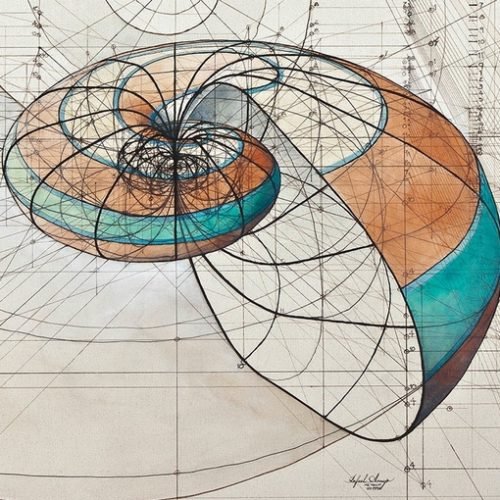 Find the best tutors, and get the best IB tuition in Singapore with us. Once you fill up the form, our professional team of ex-MOE teachers will send to you the profiles of the most qualified tutors according to your hourly budget range. Within 12 hours.
Tuition In Singapore is the leading IB tuition agency in Singapore for parents, guardians and students looking for IB tuition teachers in Singapore. Our services are completely free, and we take pride in successfully matching our clients with the most appropriate and qualified tutors. 
Each of our IB tutors has proven track records of helping their students' grades improve by 10 to 30 marks.
We Provide Singapore's Most Superior IB Tutor Matching Service For Free
Reasonable And Affordable Tutoring Rates
Our IB tuition teacher matching service is free, and students only need to pay for lessons that were conducted. 
International Baccalaureate IB tuition teachers in Singapore decide on their own hourly rates. 
Their charges are typically determined by the number of years of home tutoring experience, the level of education, and the ability and confidence to improve students' grades.
The IB tuition market in Singapore is highly competitive and transparent.
Parents are aware that the better-qualified tutors are unlikely to apply for the IB tutor assignment when their budget is below the industry average.
The prices listed here represent the typical range of fees charged by seasoned IB tuition teachers with a solid track record.
Tuition In Singapore represents only university undergraduates, graduated tutors, MOE teachers, and university lecturers
Five Reasons Why Parents And Students Keep Choosing Us - International Baccalaureate IB Tuition Singapore
My brother is in IP and I am in IB. We are both enjoying the syllabus. He is a straight A student, and I want to be sure that I get 7's for all my subjects. Since he is taking tuition for 3 subjects, I also chose IB tuition teachers for my 3 weakest subjects. I have been able to maintain my 7's quite well all this time.
The way I need to learn Bio is different from the way Express students are expected to handle their answers for the MOE syllabus. I wasn't able to ask my friends in the MOE secondary schools for advice, so we found an IB tuition teacher to help me at home. She answers my questions clearly, and explains why those approaches will help me gain marks.
I like the way the IB syllabus encourages us to think, and to be creative. Sometimes though, this means it's harder to score well during exams. My mum found 2 good IB tuition teachers to help me in IB Chemistry tuition and in Literature. I am happy with my 6's and 7's.
My family's plan is for me to do my university studies in either Boston or New York City, where my brother and sister currently are studying. I sometimes get 5's, which is not good enough a score for me to get into either of their universities. We found a good Math and Physics tutor. Tuition physics was important for me, because I kept getting many answers wrongly. I am getting mostly 6's and 7's recently, so hopefully I will be able to get into those uni's in Boston or New York City.
Charlotte has always been more interested in the Arts than what is taught in the typical MOE syllabus. IB is a very good fit for her, but she is still weak in 2 subjects. We started IB tuition Singapore for her in Chemistry and Math. We are pleased that now she is getting 5's.
IB is very different from the typical Express stream syllabus. It took me about 6 months to get used to it, and there were many times I regretted taking my cousins' advice to do IB. I much prefer the MOE syllabus and exam formats. We hired 3 IB tuition teachers, and my grades are starting to improve. I still regret, but I still have to do well in order to get into a good local uni.
Learn Effective Study Techniques
Our IB tuition teachers are familiar with the most recent MOE syllabus, exam requirements and marking schemes. Each tutoring session is customized to fit your learning preferences, homework objectives, and desired exam grades.
We will present IB tuition teacher profiles to you only when they have a strong track record of helping their students' grades improve by 10 to 30 marks.
Accurate Matches For IB Tuition
The experienced full-time tuition coordinators who are in charge of your IB tuition assignment hold Bachelor's degrees from the best local universities and had attended an International Baccalaureate/IB track themselves. They also majored in the same subject that you are seeking IB tuition in.
Tuition In Singapore is therefore able to meticulously look for the qualities that a competent IB tuition teacher must possess, in order for us to consider shortlisting him/her for your IB tutoring assignment.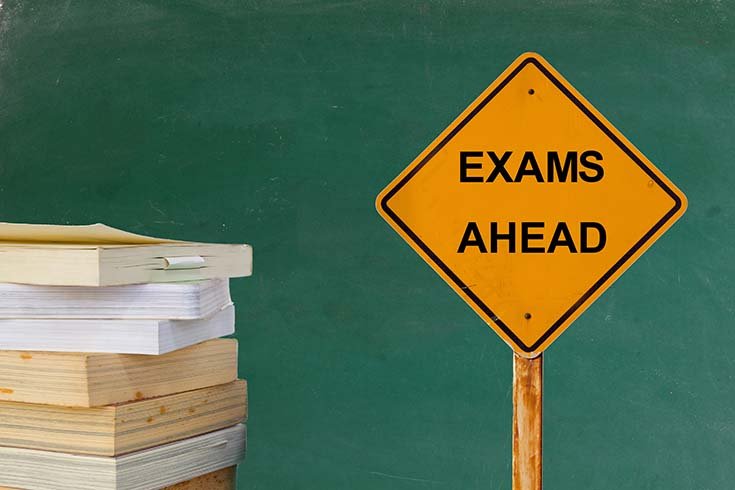 You can perform better than your competitors after effective IB tuition teachers guide you in the correct exam techniques and study skills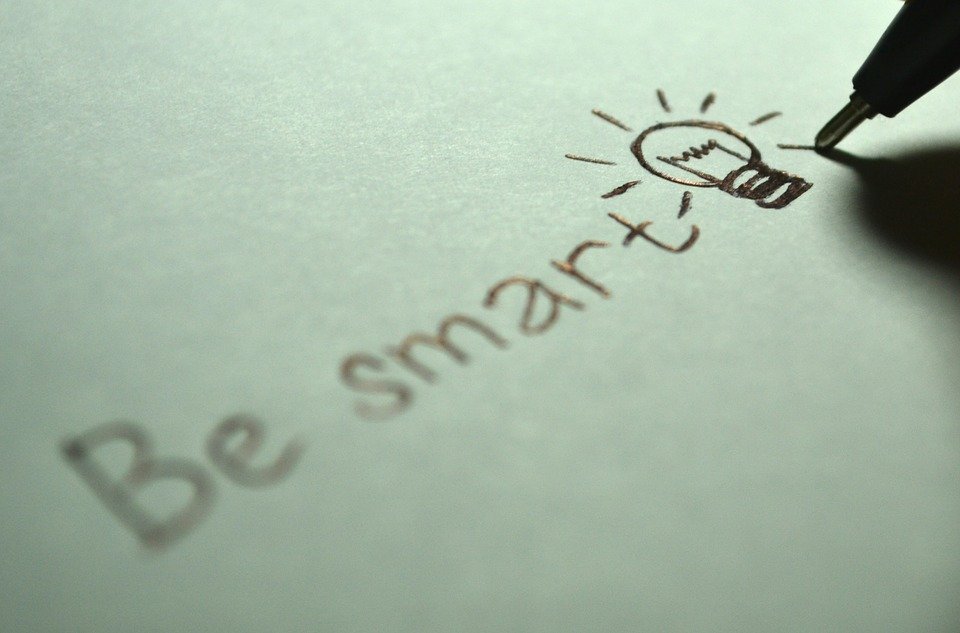 Compete Against Your Classmates/Cohort - And Win
We live in a hyper-competitive world. Even if you don't want to proactively compete, others do.
And the truth remains that you are in competition against a large number of students from your school and from other schools for the same desired courses and spots at universities.
Demand will always outpace supply for the top (or better) academic institutions, classes, and courses.
Students with average grades sometimes enroll in less prestigious universities and majors.
Being in certain academic tracks often determines one's career choices and opportunities, which in turn eventually affects the types of lifestyles we are able to lead.
Source: Singapore Management University website
General Entry Requirements
For the most current and more comprehensive information, please refer to the SMU website.
"APTITUDE-BASED ADMISSIONS: WHAT SMU LOOKS FOR
At SMU, we are committed to a holistic and aptitude-based admissions approach, where we look for students who have not only been successful academically but who possess qualities that we value. In addition to academic grades, we will look for evidence of these qualities such as aptitude, positive attitude, intellectual curiosity, critical thinking and communication skills, as demonstrated through leadership in co-curricular activities; impactful involvement in community service and volunteer programmes; significant awards and achievements in areas relevant to the course applied for; noteworthy involvement in work/internships relevant to the course applied for; as well as other relevant factors.
We seek to identify students who are different, who may be mavericks in their own ways, with qualities of resilience and innovation, and who will inspire their peers and professors during their SMU years and beyond.

QUESTIONS TO ASK YOURSELF
Aptitude and Attitude
Do you push yourself out of your comfort zone and embrace new experiences in life?
Do you enjoy doing things that are different and meaningful?
What is your motivation in life?
How would you challenge yourself to do well in your university life?
Are you a self-starter? How have you tried to create meaningful change to your community?
How have you contributed to your community to make it a better place?

Intellectual Curiosity and Promise
How committed and interested are you in expanding your intellectual boundaries?
What excites you intellectually?
Do you actively seek opportunities that expand your perspective in creating new knowledge?
How open are you to new ideas and people?
How often have you challenged your current set of knowledge paradigm?

Communication and interpersonal abilities
What kinds of conversations excite you?
Do you enjoy asking questions and listening to others actively?
Do you enjoy expressing your viewpoints while accepting different perspectives from others?

We aim to put together a cohort of bright undergraduates with diverse interests and talents. We would like every student to benefit from SMU's education of the whole person through our broad-based curriculum and interactive pedagogy, coupled with depth in one or two areas of study, and complemented by an unparalleled co-curriculum involving our:
Core Curriculum
Guaranteed Global Exposure and Second Major
Community Service
Internships"
Tuition In Singapore has a select team of highly qualified tutors who specialize in tutoring Polytechnic-Level and University-Level students
Source: Nanyang Technological University website
General "A" Level Entry Requirements
For the most current and more comprehensive information, please refer to the NTU website.
"If you are applying using the Singapore-Cambridge GCE 'A' level Examination in the English medium, you need to obtain the following:
at least two passes in subjects at H2 level and attempted General Paper (GP) or Knowledge & Inquiry (KI) in the same sitting;
meet one of the following Mother Tongue Language (MTL) requirement:

a minimum of 'S' grade in H1 MTL or General Studies in Chinese or H2 Mother Tongue Language & Literature (MTLL) taken at 'A' level; or
pass in MTL 'B' syllabus taken at 'A' level; or
a minimum of D7 in Higher MTL taken at 'O' level; or
an MOE-approved MTL-in-lieu; or
an MOE-approved MTL-exemption
A Mother Tongue subject (Chinese/Malay/Tamil) taken at a separate sitting of the GCE 'A' level examination is acceptable for purpose of admission.  H1 non-Tamil Indian Language (Bengali, Gujarati, Hindi, Punjabi and Urdu) or H1 Foreign Language (French, German, Japanese) may be taken in lieu of MTL.
Candidates who do not satisfy the MTL requirement may still submit an application for admissions.  If selected, he/she will be admitted on a provisional basis.  During their course of study, they will be required to meet the minimum MTL requirement before they are allowed to graduate.
Minimum Subject Requirements
To be eligible for a programme, you need to satisfy its subject requirement. 
Computation of University Score
In computing the University Score, the University will take into consideration the following:
General Paper (GP) or Knowledge & Inquiry (KI)
Project Work
Best four content-based subjects (i.e. 3 H2 and 1 H1 content-based subjects, of which one must be a contrasting subject. Students may take KI in lieu of GP.  KI is considered a H2 subject and can be considered as a contrasting subject to both Arts and Science.  Students who take KI need not take a H1 content-based subject. 
A H1 subject will be counted as half of a H2 in terms of points computation.
MTL may be included in the computation of the University Score. The better of the two scores (i.e. with and without MTL) will be the University Score of the candidate.
SAT is not required for applicants presenting A-level certificates.
Meeting the minimum admission requirements does not indicate that the applicant can be admitted as admission to the University is based on open competition.
H3 programmes will not be considered in the computation of the University Score. 
Combined Score
Some programmes require additional assessment such as selection test, interview, or portfolios on top of academic results. 
Aptitude-based Admissions (ABA)  
Aptitude-based Admissions (ABA) take into account students' passions, interests and strengths. Applicants with exceptional talents and/or outstanding achievements beyond schools' co-curricular activities can be considered, subject to a minimum level of academic competence, for admissions under ABA. 
Adult Learners Scheme
The Adult Learners Scheme (ALS) is an alternative pathway for working adults to apply for admission into NTU full-time undergraduate programme."
Tuition In Singapore has a select team of highly qualified tutors who specialize in tutoring Polytechnic-Level and University-Level students
Source: National University of Singapore website
General Entry Requirements
For the most current and more comprehensive information, please refer to the NUS website.
"Selection of applicants for undergraduate courses will be based on academic merit. Due to keen competition for limited vacancies, the choice order of courses will also determine the selection outcome. Hence, applicants are advised to list out their course choices in their order of preference.
Applicants (regardless of nationality) presenting the Singapore-Cambridge GCE 'A' Level results, including full-time National Servicemen (NSF) who have a course reserved in NUS and wish to apply for a change of course may apply under this category.
Applicants will be considered for admission based on the strength of their academic achievements and additional interviews/tests if required. Applicants would need to obtain good passes in the following subjects:
H1/H2/H3 Curriculum
Four content subjects (i.e. 3 H2 and 1 H1 content-based* subjects, with at least 1 content subject to be from a contrasting discipline).
'A'/'AO' Curriculum
Three 'A' Level content subjects.
General Paper (GP) or Knowledge Inquiry (KI)
Either General Paper (GP) or Knowledge Inquiry (KI) subject taken in the same sitting with the H2/'A' Level content-based subjects.
Students may take KI in lieu of GP.  As KI is counted as two H1 subjects (one in place of GP and one for H1 requirement), students who take KI will not be required to take the H1 content-based subject.
Project Work
H1/'AO' Level Project Work
Mother Tongue Language (MTL) Requirement
Meet the Mother Tongue Language (MTL) requirement for admission by having one of the following*:
Minimum of D7 for the higher MTL paper taken at the 'O' Level examination.
Minimum of 'S'/ 'D7' grade for the H1/'AO Level' MTL paper or General Studies in Chinese.
Minimum of 'S'/'O' grade for the H2/'A Level' MTLL paper taken at the 'A' Level examination.
Pass in the MTL 'B' Syllabus paper at the 'A' Level examination.
If you have been exempted from MTL, the MOE-approved subject-in-lieu will be considered as your MTL subject.
*Applicants who are unable to fulfil the MTL requirement but satisfy all other admission requirements will be admitted to the University on a provisional basis. Applicants will be required to fulfil the MTL requirement before being permitted to graduate.
Admission to NUS is based upon open competition amongst applicants. Potential applicants may refer to the Indicative Grade Profiles (IGP) and course places of the previous academic year to make more informed choices when applying for admission. 
* Please note that H1 Mother-Tongue Language (MTL) subject cannot be considered in-lieu of a H1 content-based subject.
For courses that require additional interviews/tests, applicants will also be assessed based on their performance during interviews and/or tests.
If you have done well in your MTL subject at the 'A' Level examination, you are allowed to use the MTL bonus points to gain admission to the Humanities and Sciences (MTL Related) Courses."
Tuition In Singapore has a select team of highly qualified tutors who specialize in tutoring Polytechnic-Level and University-Level students
SUBJECT LEVELS
Primary School Tuition
Secondary School Tuition
Junior College Tuition
Polytechnic Modules Tuition
University Modules Tuition
EXAMINATIONS 
PSLE Tuition
GCE O Level Tuition
GCE A Level Tuition
Get The Best Deals When Hiring An International Baccalaureate IB Tuition Teacher
Three easy ways to ensure successful grade improvement:
Reduce Tutoring Requirements
The availability of IB tuition teachers and their qualifications affect tuition costs.
The more requirements you have, the harder it is to find a tutor who will respond to your assignment.
The usual specifications include things like gender, a mix of subjects, a budget, a schedule, etc.
You should shortlist the requirements that are most crucial to you.
For instance, if you only want female private tuition teachers, your options are cut in half.
It is also a good idea to hire two different tutors to teach two distinct subjects, even if they themselves scored As in both of the subjects you require tuition for.
This is because most tuition teachers are really skilled at teaching just one subject.
Major National Exams
Higher hourly fees are often quoted by private tuition teachers who specialize in or have extensive experience teaching students preparing for the high-stakes PSLE, GCE O Levels, and GCE A Levels.
This is because there has to be a lot of work put into exam preparation, material revision, and, if necessary, getting the student to unlearn study habits that have been resulting in poor grades in past years.
Good private tuition teachers typically avoid teaching graduating-year students after the March holidays since they will need to rush and intensely cram a lot of material within a short period of time in order to appropriately prepare the student.
Parents therefore prefer to choose a dependable private tuition teacher at least a year before the important National Examinations.
Budget
We encourage our clients to be realistic with the tuition budget that they would like to work within.
The hourly private tuition rates are neither regulated nor changed by Tuition In Singapore.
Tutors with proven track records that consistently deliver A grades, tuition teachers with many years of experience, and MOE teachers are already accepting assignments within a certain hourly rate.
These private tuition teachers are unlikely to accept prices lower their existing rates due to the constant high demand for their services and waiting lists.
Every year, students rely on Tuition In Singapore because we help them, their siblings, and their friends get better grades.
What sets us apart from other tuition services is our ability to carefully and professionally match you with the perfect IB tuition teacher