Singapore Home Tuition - Hire Singapore's Best Private Tutors
Answer The Call To A Better Future
The Tuition In Singapore Team
Olivia Chan
Academic Director,
Tuition In Singapore
King's College,
Cambridge University (Mathematical Sciences/Applied Mathematics, PhD)
Edward Chong
Head of Math & The Sciences,
Tuition In Singapore
National University of Singapore,
(Master of Science in Biomedical Informatics)
Stephanie Lim
Head of Languages & The Humanities, Tuition In Singapore
Nanyang Technological University-National Institute of Education

Ng Tian Yi
Director of Administration,
Tuition In Singapore
Singapore Management University, Master of Business Administration
Hire The Best Private Tutor In Singapore To Improve Your Grades
Our private tuition teachers help you to acquire proper study skills, so that you can do well in your exams. You (and your parents) can then have more time to explore your interests outside school work or have more time for leisure
Making the decision to hire a home tuition teacher AND FINDING THE RIGHT ONE can make all the difference in helping you get your grades back on target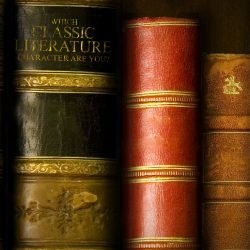 Find the best tutors, and get the best private tuition in Singapore with us. Once you fill up the form, our professional team of ex-MOE teachers will send to you the profiles of the most qualified tutors according to your hourly budget range for tuition at home. Within 12 hours.
Tuition In Singapore is the leading tuition agency in Singapore for parents, guardians and students looking for home/private tutors Singapore. Our services for Singapore home tuition are completely free, and we take pride in successfully matching our clients with the most appropriate and qualified tutors. 
Each of our private tuition teachers has proven track records of helping their students' grades improve by 10 to 30 marks.
We Provide Singapore's Most Superior Tutor Matching Service For Free
Reasonable And Affordable Tutoring Rates
Our Singapore home tuition teacher matching service is free, and students only need to pay for lessons that were conducted. 
Singapore home tuition teachers in Singapore decide on their own hourly rates. 
Their charges are typically determined by the number of years of home tutoring experience, the level of education, and the ability and confidence to improve students' grades.
The Singapore home tuition market is highly competitive and transparent.
Parents are aware that the better-qualified tutors are unlikely to apply for the Singapore home tuition assignment when their budget is below the industry average.
The prices listed here represent the typical range of fees charged by seasoned Singapore home tuition teachers with a solid track record.
Tuition In Singapore represents only university undergraduates, graduated tutors, MOE teachers, and university lecturers
Five Reasons Why Parents And Students Keep Choosing Us - Singapore Home Tuition
Steven is very playful and is not interested in whatever happens in school. He has many friends who play with him after school, but their results are always better than his. I hired 2 tutors from Tuition In Singapore. Their lessons are energetic and he does not feel bored when they are teaching him. Steven started to be more interested in those subjects and agreed that I should hire 2 more tutors so that he can do well in all 4 subjects for his PSLE.
Biology was manageable, and I scored an A for it for my O Levels. It got a bit more difficult in JC1, and I am not happy with the B's and occasional A's that I was getting. Mr Goh is very sharp and he could see immediately what I was doing wrongly. We had many brainstorming sessions where we analyzed exam questions from other JCs and came up with good answers for them. I scored an A for my A Levels.
Literature is horrible. I much prefer English, where I usually score A's and B's. My dad researched what types of Lit tutors would suit me by contacting a few agencies. None of them gave good suggestions. Tuition In Singapore offers by far the best profiles for Lit private tuition Singapore. Ms Chapard had been a Lit tutor for 9 years. I am no longer struggling in Literature.
Years 1 and 2 were very manageable. Year 3 was when I started having problems with Physics and then Chemistry. My parents knew that I spent more time on these 2 subjects than on the other subjects. I finally figured that it was time to get good a good private tutor Singapore for Chem and Physics. Both the tutors we hired had Master's, and knew the subjects very well. They were able to teach each concepts from the fundamental to the advanced stages. Very helpful.
I was in the Gifted Programme in primary school. Analyzing stuff is fun to me. I want to get 7's for all of my subjects, and feel that some of them are what I call "wobbly 7's". We hire 2 tutors for Math and Physics, because I want to be sure that I eventually score 7's for everything. Both private tuition teachers had taught the IB curriculum for over 10 years. They are friendly, and know how to correct the errors that I had been making that caused me to feel that Math and Physics might be a problem.
Science was causing me so much stress that even when I was eating or playing badminton with my parents, I was worried about getting a bad Science score for PSLE. We hire a former MOE teacher, and he went through each chapter to make sure that I was correctly prepared. I scored AL2 for Science, when I used to score AL5 or at best AL4.
Learn Effective Study Techniques
Our Singapore home tuition teachers are familiar with the most recent MOE syllabus, exam requirements and marking schemes. Each tutoring session is customized to fit your learning preferences, homework objectives, and desired exam grades.
We will present Singapore home tuition teacher profiles to you only when they have a strong track record of helping their students' grades improve by 10 to 30 marks.
Accurate Matches For Singapore Home Tuition
The experienced full-time tuition coordinators who are in charge of your private tuition assignment hold Bachelor's degrees from the best local universities and had attended good junior colleges/schools themselves. They majored in the same subject that you are seeking private tuition in.
Tuition In Singapore is therefore able to meticulously look for the qualities that a competent Singapore home tuition teacher must possess, in order for us to consider shortlisting him/her for your private tutoring assignment. 
Be confident of your academic success when you start tuition with home tutors that have proven abilities to improve their students' grades.
You can perform better than your competitors after effective Singapore home tuition teachers guide you in the correct exam techniques and study skills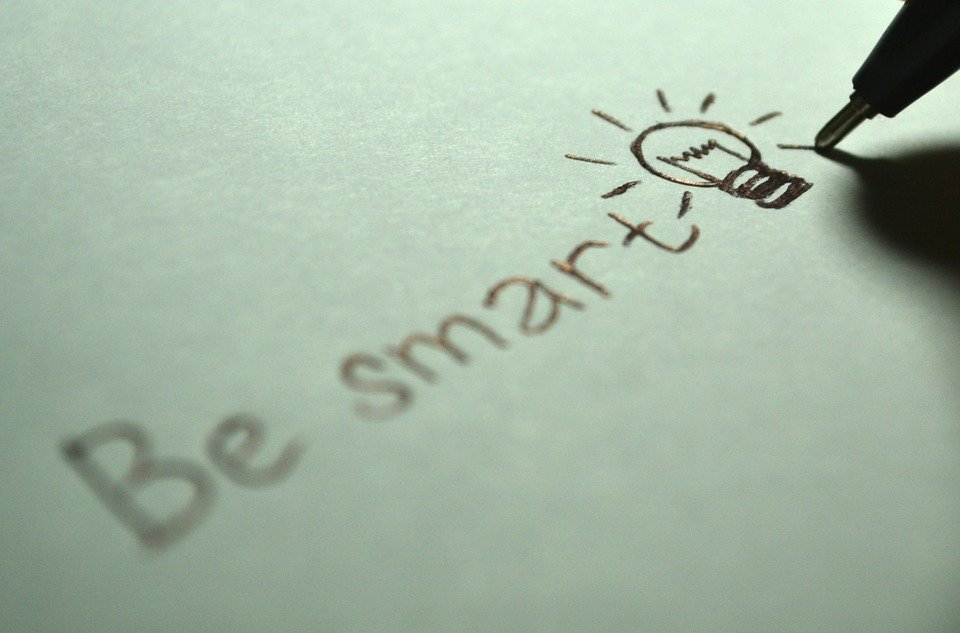 Compete Against Your Classmates/Cohort - And Win
We live in a hyper-competitive world. Even if you don't want to proactively compete, others do.
And the truth remains that you are in competition against a large number of students from your school and from other schools for the same desired courses and spots at universities.
Demand will always outpace supply for the top (or better) academic institutions, classes, and courses.
Students with average grades sometimes enroll in less prestigious universities and majors.
Being in certain academic tracks often determines one's career choices and opportunities, which in turn eventually affects the types of lifestyles we are able to lead.
Difficult Exam Questions - Why It's Happening
More and more students are able to correctly answer increasingly harder questions year after year. 
You are likely to have come across questions that were much easier in the Ten Year Series than what students from other top schools are required to answer in their exams in recent months. 
Because so many students are able to answer challenging questions, the creators of exams at schools/SEAB/MOE are forced to include increasingly more difficult questions in order to distinguish between the top and the average students in each cohort.
As a result, when it is your turn to take the exam, the questions will be substantially harder.
In a way, it's a vicious circle. Parents want to hire qualified Singapore home tuition teachers to better prepare their children to compete against their peers since everyone is concerned that the exam questions will be more complex when it is their turn to take the exam. The students work harder in class and during tuition, and succeed in getting good grades.
Because the students were so well-prepared and achieve good results for the exams, the exam papers and results are then scrutinized.
After the exam papers and results are analyzed, it is determined that the questions are too simple because the students were so well-prepared and, on the whole, received decent grades as a result of hiring competent Singapore home tuition teachers.
This then makes it necessary that the questions for the following year be increasingly harder in order for the exams to be able to distinguish who should get A's or B's.
And this makes it much more important for parents to hire effective Singapore home tuition teachers in order for their children to catch up sufficiently.
Parents will do all in their power (as loving parents) to give their children that competitive edge because the goal is to do better than the other person rather than just to obtain a specific grade.
Also, it's not just about keeping up with other children with better grades, but also to make sure their kids don't feel "stupid'' or "left out'' and end up really hating the subject just because others are so good at it.
For many students, the most effective confidence builders are good grades.
Get a Singapore home tuition teacher who can focus on your child's areas of weakness.
Encourage your child not to fall behind. It's is crucial for their future.
Tuition In Singapore Service Agreement
By accessing and using the Tuition In Singapore website, its tools and services (regardless of whether you have a registered account), you have acknowledged your consent to our Terms and Conditions without limitation or qualification. You represent and warrant to us that you have the right, authority and capacity to use the Site and that you will use the Site in a manner which complies with all applicable laws and regulations.
These Terms of Service (TOS) are generated to the best interest of all Clients, (parents, guardians, and students), Tutors, and Tuition In Singapore (company, companies within the Group Holding entities, directors, advisors, employees and corporate partners). Please read these conditions carefully before using this Website. The Privacy Policy, and Agreements with the Client and Tutor are described fully. If you do not understand any part of the Terms, do clarify with us.
Tuition In Singapore may revise these Terms and Conditions at any time by updating this or related postings and Users are subject to such Terms and Conditions as amended, modified, and/or substituted by Tuition In Singapore from time to time, at our discretion. You are bound by any such revisions and should therefore periodically visit this Site to review the then current Terms and Conditions to which you are bound.
DEFINITIONS
References to "Our", "Us", "We" and "Tuition In Singapore" shall be references to Tuition In Singapore.
References to "You", "Your" and "Users" shall mean references to user(s) visiting this web site, as the context requires, for any reason regardless of whether you have a registered account.
References to "Tutor" or "Tutors" shall be references to user(s) who have registered. He/She has explicitly stated his/her interest in receiving tutoring assignments.
References to "Client", or "Clients" shall be references to user(s) who formally makes a request to engage Tuition In Singapore' services. He/She has explicitly stated his/her interest in hiring a tutor from us.
"First Month" refers to the first 4 weeks of active lessons, and is not based on the calendar month.
"Commission" refers to the amount Tuition In Singapore levies for a successfully matched tuition assignment.
SITE CONTENT
The contents of this Website, such as text, logos, images, trademarks, service marks, trade names, and other material are proprietary to Tuition In Singapore or its content suppliers.
The compilation of all content in the Website is the exclusive property of Tuition In Singapore and is protected by copyright. Photographs are published as submitted by tutors. Unauthorized use of the material may violate copyright, trademark, the laws of privacy and publicity, communications regulations and statutes, and other laws.
You may not modify the material, or reproduce, display, republish, sell, or distribute in any manner for any purpose.
Tuition In Singapore neither warrants nor represents that your use of materials displayed on this Website will not infringe the rights of third parties.
This Website may be linked to other websites which are not maintained by Tuition In Singapore. Tuition In Singapore is not responsible for the content of those websites. The inclusion of any link to such websites does not imply approval of or endorsement by Tuition In Singapore of the website or the content thereof. You should be aware that the privacy policies of these sites may differ from our own. We are not responsible for the personal data policies/practices of such other websites and advise you to read the privacy statements of each website you visit which may collect your personal data.
In instances where the website quoted data from data.gov.sg the datasets provided by the Singapore Government and its Statutory Boards via data.gov.sg are governed by the Terms of Use at https://data.gov.sg/terms.
Any analysis or transformation of data are made by Tuition In Singapore and shall not be attributed to the sources from which we derived our analysis.
INDEMINITY
Users shall indemnify Tuition In Singapore, our subsidiaries, content contributors, sources, affiliates, officers, agents or other partners and employees, from all costs and expenses, claim, liabilities, (actual or consequential) of every kind and nature known and unknown, arising out of any use of the Website.
Users acknowledge that Tuition In Singapore is not liable for direct, indirect, consequential or any other form of loss or damage that may be suffered by any users through the use of the website including loss of data or information or any kind of financial or physical loss or damage.
TUITION RATES
The ranges of tuition rates indicated on this Website are only for reference purpose. The actual rates differ for each individual tutor, which can be higher or lower due to different factors.
MODIFICATIONS TO SERVICE(S)
Tuition In Singapore reserves the right at any time and from time to time to temporarily or permanently modify, discontinue, withdraw aspects of the Tuition In Singapore, or the entirety of it, where we have legal or commercial reasons to do so.
Users agree that Tuition In Singapore shall not be liable to you or to any third party for any modification, suspension or discontinuance of the Service.
MEDIATION IN DISPUTES
Disputes rarely happen. Tuition In Singapore will not act as an arbitrator.
or mediator for any conflicts or disagreements that arise between the Tutor and the Client. However, we are always prepared to offer our suggestions.
In the event that you have a dispute or claims against one or more.
Users, you shall release Tuition In Singapore, their respective directors, employees, representatives and corporate partners from all damages and claims (direct and indirect, actual and consequential) arising out of such claims and disputes.
LIMITATION OF LIABILITY
Without prejudice, Tuition In Singapore' maximum liability arising out of or in connection with the Website or your use of the Website and Services, regardless of the cause of action, will not exceed the Commission amount received by Tuition In Singapore in the course of matching a Tutor with the Client, or S$150, whichever is lower.
TUITION IN SINGAPORE'S PRIORITY
There is a high volume of daily matching transactions at Tuition In Singapore. We might therefore be short of manpower at times, especially during peak periods. We always answer – and usually complete a successful match – within 2 business days. We do apologize if for any reason we cannot assist anyone promptly.
To ensure success of the Tuition Assignment, Tuition In Singapore is selective of the type of students we accept as there is a small percentage of students who are not suitable for tuition.
MISREPRESENTATION
False information submitted to Tuition In Singapore will be reported to the Singapore Police Force, the Ministry of Education and/or any individual/organization/company related to the provider of the false information, to protect public interest.
COOPERATION WITH OTHER TUITION AGENCIES
In the event when Tuition In Singapore is unable to handle any tuition assignment, Tuition In Singapore will contact other tuition agencies within our network, with the objective of securing a suitable match.
GENERAL INFORMATION
The Terms and Conditions constitute the entire agreement between User(s) and Tuition In Singapore.
GOVERNING LAW AND JURISDICTION
The Terms of Use shall be deemed to be a contract made in Singapore and shall be subject to, governed by, and interpreted in accordance with the laws of the Republic of Singapore for every purpose.
SERVICE TERMINATION
Tuition In Singapore reserves all rights to deny or terminate its services to any Client or Tutor at any point of time without prior notice.
Tuition In Singapore may under certain circumstances, at any point in time, and without prior notice immediately deny or terminate access of all offerings within the Service to any Client or Tutor. All terminations shall be made at Tuition In Singapore's sole discretion, and Tuition In Singapore shall not be liable to you or any third party for any termination in Services.
Cause for such termination shall include but is not limited to:
Breaches or violations of the Terms and Conditions or other incorporated Agreements or Guidelines
Requests by law enforcement or other government agencies
Request by you for account deletion
Discontinuous or material modification to the Service or any part thereof
Extended periods of inactivity
The User has engaged in fraudulent or illegal activities
Nonpayment of any fees owed by the User in connection with the Assignments or other issues
EXPERIENCED AND QUALIFIED TUTORS WITH PROVEN TRACK RECORDS
Your tutors from Tuition In Singapore know how to be academic mentors in order to inspire their students to study smarter.
This results in consistently good grades, and develops the student's interest in the difficult subjects.
EXCEPTIONAL TUTORS WITH PROVEN ABILITIES TO TEACH
Our qualified tutors have proven success in the subjects that they teach, so they can guide their students using practical and proven ways for them to understand the latest MOE curriculum faster and more effectively.
LEARN EFFECTIVE STUDY SKILLS, FOR GREATER ACADEMIC SUCCESS
Qualified tutors from the Tuition In Singapore team can help your child organize their time, prioritize the different assignments and sequence of knowledge, and develop critical thinking and time management skills.
Tuition In Singapore has placed thousands of reliable tutors with students at all academic levels and subjects, across Singapore.
Our experience in knowing what works and what does not ensures that all you need to do is let us know your requirements and preference.
We will immediately tap on our expertise and network to recommend reliable and qualified tutors to you.
Tuition can start within this week.
Find qualified tutors today, at Tuition In Singapore.
We are Singapore's Top Tuition Agency.
Tuition In Singapore has a team of qualified tutors who specialize in teaching university and polytechnic level modules, for undergraduate students who need private tuition and are studying at NUS, NTU, SMU and universities with a presence in Singapore.
Copyright © Tuition In Singapore
Get The Best Deals When Hiring A Singapore Home Tuition Teacher
Three easy ways to ensure successful grade improvement:
Reduce Tutoring Requirements
The availability of private tuition teachers and their qualifications affect tuition costs. 
The more requirements you have, the harder it is to find a tutor who will respond to your assignment.
The usual specifications include things like gender, a mix of subjects, a budget, a schedule, etc.
You should shortlist the requirements that are most crucial to you.
For instance, if you only want female private tuition teachers, your options are cut in half.
It is also a good idea to hire two different tutors to teach two distinct subjects, even if they themselves scored As in both of the subjects you require tuition for. 
This is because most tuition teachers are really skilled at teaching just one subject.
Major National Exams
Higher hourly fees are often quoted by private tuition teachers who specialize in or have extensive experience teaching students preparing for the high-stakes PSLE, GCE O Levels, and GCE A Levels.
This is because there has to be a lot of work put into exam preparation, material revision, and, if necessary, getting the student to unlearn study habits that have been resulting in poor grades in past years.
Good private tuition teachers typically avoid teaching graduating-year students after the March holidays since they will need to rush and  intensely cram a lot of material within a short period of time in order to appropriately prepare the student.
Parents therefore prefer to choose a dependable private tuition teacher at least a year before the important National Examinations.
Budget
We encourage our clients to be realistic with the tuition budget that they would like to work within.
The hourly private tuition rates are neither regulated nor changed by Tuition In Singapore.
Tutors with proven track records that consistently deliver A grades, tuition teachers with many years of experience, and MOE teachers are already accepting assignments within a certain hourly rate.
These private tuition teachers are unlikely to accept prices lower their existing rates due to the constant high demand for their services and waiting lists.
Every year, students rely on Tuition In Singapore because we help them, their siblings, and their friends get better grades.
What sets us apart from other tuition services is our ability to carefully and professionally match you with the perfect Singapore home tuition teacher