Home Tuition Singapore - Hire The Best Tutors
Proven Track Records Of Helping Students Gain 10 to 30 Marks
The Tuition In Singapore Team
Olivia Chan
Academic Director,
Tuition In Singapore
King's College,
Cambridge University (Mathematical Sciences/Applied Mathematics, PhD)
Edward Chong
Head of Math & The Sciences,
Tuition In Singapore
National University of Singapore,
(Master of Science in Biomedical Informatics)
Stephanie Lim
Head of Languages & The Humanities, Tuition In Singapore
Nanyang Technological University-National Institute of Education

Ng Tian Yi
Director of Administration,
Tuition In Singapore
Singapore Management University, Master of Business Administration
The Best Home Tuition Singapore - Hire The Best Tutors To Improve Your Grades. Guaranteed.
Over 70% of our clients are repeats or referrals. Because we always deliver excellent results. Since 2010.
Our private tuition teachers help you to acquire proper study skills, so that you can do well in your exams. You (and your parents) can then have more time to explore your interests outside school work or have more time for leisure
Making the decision to hire a private tuition teacher AND FINDING THE RIGHT ONE can make all the difference in helping you get your grades back on target
Find the best tutors, and get the best private tuition in Singapore with us. Once you fill up the form, our professional team of ex-MOE teachers will send to you the profiles of the most qualified tutors according to your hourly budget range. Within 12 hours.
Tuition In Singapore is the leading tuition agency in Singapore for parents, guardians and students looking for home/private tutors in Singapore. Our services are completely free, and we take pride in successfully matching our clients with the most appropriate and qualified tutors. 
Each of our private tuition teachers has proven track records of helping their students' grades improve by 10 to 30 marks.
We Provide Singapore's Most Superior Tutor Matching Service For Free
Reasonable And Affordable Tutoring Rates
Our private tuition teacher matching service is free, and students only need to pay for lessons that were conducted. 
Private tuition teachers in Singapore decide on their own hourly rates. 
Their charges are typically determined by the number of years of home tutoring experience, the level of education, and the ability and confidence to improve students' grades.
The private tuition market in Singapore is highly competitive and transparent.
Parents are aware that the better-qualified tutors are unlikely to apply for the private tutor assignment when their budget is below the industry average.
The prices listed here represent the typical range of fees charged by seasoned private tuition teachers with a solid track record.
Tuition In Singapore represents only university undergraduates, graduated tutors, MOE teachers, and university lecturers
Five Reasons Why Parents And Students Keep Choosing Us - Home Tuition Singapore
Steven is very playful and is not interested in whatever happens in school. He has many friends who play with him after school, but their results are always better than his. I hired 2 tutors from Tuition In Singapore. Their lessons are energetic and he does not feel bored when they are teaching him. Steven started to be more interested in those subjects and agreed that I should hire 2 more tutors so that he can do well in all 4 subjects for his PSLE.
Biology was manageable, and I scored an A for it for my O Levels. It got a bit more difficult in JC1, and I am not happy with the B's and occasional A's that I was getting. Mr Goh is very sharp and he could see immediately what I was doing wrongly. We had many brainstorming sessions where we analyzed exam questions from other JCs and came up with good answers for them. I scored an A for my A Levels.
Literature is horrible. I much prefer English, where I usually score A's and B's. My dad researched what types of Lit tutors would suit me by contacting a few agencies. None of them gave good suggestions. Tuition In Singapore offers by far the best profiles for Lit private tuition Singapore. Ms Chapard had been a Lit tutor for 9 years. I am no longer struggling in Literature.
Years 1 and 2 were very manageable. Year 3 was when I started having problems with Physics and then Chemistry. My parents knew that I spent more time on these 2 subjects than on the other subjects. I finally figured that it was time to get good a good private tutor Singapore for Chem and Physics. Both the tutors we hired had Master's, and knew the subjects very well. They were able to teach each concepts from the fundamental to the advanced stages. Very helpful.
I was in the Gifted Programme in primary school. Analyzing stuff is fun to me. I want to get 7's for all of my subjects, and feel that some of them are what I call "wobbly 7's". We hire 2 tutors for Math and Physics, because I want to be sure that I eventually score 7's for everything. Both private tuition teachers had taught the IB curriculum for over 10 years. They are friendly, and know how to correct the errors that I had been making that caused me to feel that Math and Physics might be a problem.
Science was causing me so much stress that even when I was eating or playing badminton with my parents, I was worried about getting a bad Science score for PSLE. We hire a former MOE teacher, and he went through each chapter to make sure that I was correctly prepared. I scored AL2 for Science, when I used to score AL5 or at best AL4.
Learn Effective Study Techniques
Our private tuition teachers are familiar with the most recent MOE syllabus, exam requirements and marking schemes. Each tutoring session is customized to fit your learning preferences, homework objectives, and desired exam grades.
We will present private tuition teacher profiles to you only when they have a strong track record of helping their students' grades improve by 10 to 30 marks.
Accurate Matches For Private Tuition
The experienced full-time tuition coordinators who are in charge of your private tuition assignment hold Bachelor's degrees from the best local universities and had attended good junior colleges themselves. They majored in the same subject that you are seeking private tuition in.
Tuition In Singapore is therefore able to meticulously look for the qualities that a competent private tuition teacher must possess, in order for us to consider shortlisting him/her for your private tutoring assignment.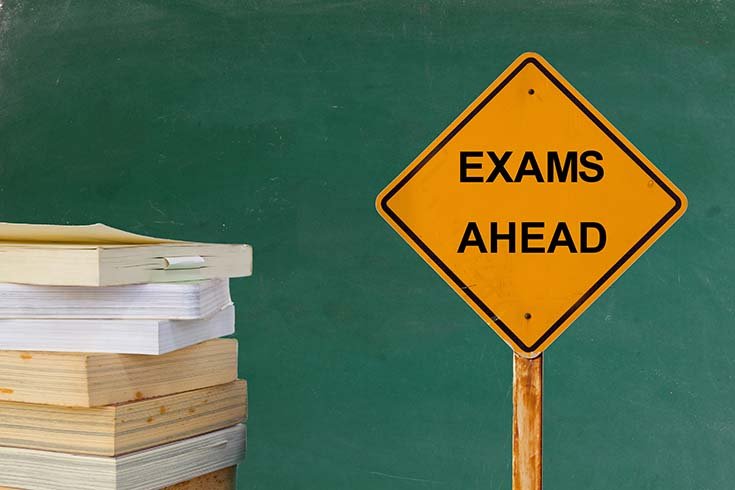 You can perform better than your competitors after effective private tuition teachers guide you in the correct exam techniques and study skills
Compete Against Your Classmates/Cohort - And Win
We live in a hyper-competitive world. Even if you don't want to proactively compete, others do.
And the truth remains that you are in competition against a large number of students from your school and from other schools for the same desired courses and spots at universities.
Demand will always outpace supply for the top (or better) academic institutions, classes, and courses.
Students with average grades sometimes enroll in less prestigious universities and majors.
Being in certain academic tracks often determines one's career choices and opportunities, which in turn eventually affects the types of lifestyles we are able to lead.
Difficult Exam Questions - Why It's Happening
More and more students are able to correctly answer increasingly harder questions year after year.
You are likely to have come across questions that were much easier in the Ten Year Series than what students from other top schools are required to answer in their exams in recent months.
Because so many students are able to answer challenging questions, the creators of exams at schools/SEAB/MOE are forced to include increasingly more difficult questions in order to distinguish between the top and the average students in each cohort.
As a result, when it is your turn to take the exam, the questions will be substantially harder.
In a way, it's a vicious circle. Parents want to hire qualified private tutors to better prepare their children to compete against their peers since everyone is concerned that the exam questions will be more complex when it is their turn to take the exam. The students work harder in class and during tuition, and succeed in getting good grades.
Because the students were so well-prepared and achieve good results for the exams, the exam papers and results are then scrutinized.
After the exam papers and results are analyzed, it is determined that the questions are too simple because the students were so well-prepared and, on the whole, received decent grades as a result of hiring competent home tutors.
This then makes it necessary that the questions for the following year be increasingly harder in order for the exams to be able to distinguish who should get A's or B's.
And this makes it much more important for parents to hire effective home tutors in order for their children to catch up sufficiently.
Parents will do all in their power (as loving parents) to give their children that competitive edge because the goal is to do better than the other person rather than just to obtain a specific grade.
Also, it's not just about keeping up with other children with better grades, but also to make sure their kids don't feel "stupid'' or "left out'' and end up really hating the subject just because others are so good at it.
For many students, the most effective confidence builders are good grades.
Get a private teacher who can focus on your child's areas of weakness.
Encourage your child not to fall behind. It's is crucial for their future.
SINGAPORE'S LEADING PRIVATE TUITION AGENCY
HOW DO I REQUEST FOR A TUTOR?
You can request for a tutor by submitting our online Request Form.
Upon receiving your request, we will Whatsapp you to discuss your child's academic needs. We will spend the next few hours shortlisting several suitable tutors within our database and network for your consideration.
Our working hours are from 9am to 9pm, seven days a week.
Tuition usually commences within one week after you have selected a tutor.
TRIAL LESSON
The paid trial lessons can be 1.5 hours or 2 hours per session.
CAN I CHANGE THE TUTOR AFTER THE TUITION BEGINS?
You just need to pay for the tuition session(s) that have been conducted. There will not be any extra charges for the change.
AM I ABLE TO VIEW THE TUTOR'S CERTIFICATES BEFORE THE FIRST LESSON?
You can request to see the hardcopies of certificates of your tutor to be presented to you during the first lesson.
The client acknowledges that it is his/her responsibility to verify the suitability, credentials and qualifications of any tutor with whom he/she engages.
HOW MUCH DO I PAY FOR YOUR TUTOR MATCHING SERVICES?
Tuition In Singapore is Singapore's leading private tuition agency and our matching service is free for students/parents requesting for tutors. This is because our agency commission is charged to the tutor, not to you.
The client will pay to Tuition In Singapore half of the fees payable in the first 4 calendar weeks. This amount is the commission to Tuition In Singapore for matching the tutor to the client, and will be borne by the tutor.
Thereafter, the client will pay the tuition fees directly to the tutor.
If lessons are postponed during the first two weeks, the commission payable to Tuition In Singapore will be based on the tuition session conducted the subsequent week(s).
The tutor shall collect all fees due to the tutor from the parent after the two weeks. Tuition In Singapore will not assist in any recovery of fees.
PAYMENT OF FEES
The client is required to pay tuition fees only for the number of hours of lessons given by the tutor.
If you decide to stop the tuition after the first lesson, you are required to pay for only that lesson.
Please transfer the fee for that lesson to Tuition In Singapore and we will transfer the tutor's fee to him/her.
Tutors are not authorized at any time to collect the payment on Tuition In Singapore's  behalf.
Tuition fees are to be paid every 4 weeks to the tutor, unless otherwise agreed between the client and the tutor.
PAYMENT MODE
We will provide our bank account information for you to make payment via internet banking or ATM transfer directly to Tuition In Singapore's bank account.
If the client fails to pay us, Tuition In Singapore reserves the right to terminate the Assignment. This is in fairness to the tutor, who might need to give the available slot to another client if this Assignment does not materialize.
Once the payment is received, it will be acknowledged in the form of a receipt, issued to the payer (Parent/Requestor/Guardian) via Whatsapp, sms, email or other electronic communications medium. We will also provide details of the Tuition Assignment that can include: tutor's name, hourly fee, date of commencement of tuition, subject(s), level, duration of each lesson and frequency, etc.
FIRST LESSON
Once the client accepts the tutor's candidacy, the client will not be able to change the schedule of the First Lesson.
Clients are allowed to make changes in the schedule after the First Lesson is over. However, Tuition In Singapore hopes that this is not necessary as the tutor has already reserved that slot of time for you.
If you want to make changes in the schedule, please consult with your tutor to ask if he/she is able to change the schedule or not.
The tutor is to bring his/her identity document, academic transcripts/certificates and relevant documents for the First Lesson for verification purposes.
If the tutor is unable to conduct the First Lesson of a tuition assignment, the tutor must call Tuition In Singapore at least 3 business days before the actual lesson. If the tutor fails to notify Tuition In Singapore of his/her cancellation/postponement, an administrative charge of S$30 will be imposed on him/her.
If the tutor fails to contact Tuition In Singapore with a valid reason to inform us about the tutor's absence from the lesson, the tutor's profile at Tuition In Singapore may be blacklisted. This will be evaluated on a case-by-case basis.
LOCATION OF TUTORING LESSONS
Tutors will conduct lessons at the student's residence unless otherwise specified and agreed upon by both the client and the tutor.
If the client has a request for the tuition to be conducted at another location (eg a friend's home), Tuition In Singapore will ask if the tutor is able to accommodate the request.
Tuition In Singapore and the tutor will not be responsible if the given location is occupied or not available for use for the lessons and the officially scheduled timings will still be counted as a paid lesson.
TUTOR REASSIGNMENT OR CANCELLATION OF ASSIGNMENTS
There is no obligation or contract to complete a fixed number of lessons, except for the First Lesson.
If at any time the client is not satisfied with the tutor, the client may request a replacement or termination. However, the client is responsible for paying the fee for the number of lessons given prior to termination.
Tuition In Singapore will discuss separately with the client and the tutor regarding future tuition arrangements, and Tuition In Singapore will change the tutor for the client. There will not be any extra charges for the change and the client needs to pay just for the tuition session(s) that have been conducted.
If the client cancels a tutoring assignment before the tutor completes the agreed number of lessons for the first 4 calendar weeks, Tuition In Singapore assumes full claim to 50% of the tuition fees for the total number of lessons delivered in the month. For example, if the client had requested for 8 lessons per month, but the assignment was cancelled after the 5th session, Tuition In Singapore will be paid pro-rated commission for the 5 lessons conducted.
Tuition In Singapore will not be liable for any payment charges or issues arising from the cancellation of tuition assignments by the client.
If the client terminates the Assignment because the tutor is often late, skips lessons without valid explanations etc, the tutor will bear Tuition In Singapore's full commission fee.
If the tutor cancels the Assignment after confirming acceptance (that is, the client's contact information and address have been given to the tutor), the tutor will need to compensate the commission which amounts to 50% of the fees payable (as stated in the confirmation Whatsapp, sms, email or other forms of electronic communications messages) for the first 4 weeks.
If the tutor wishes to cancel a Tuition Assignment before the end of the first 4 calendar weeks, the tutor is to inform both Tuition In Singapore as well as the client at least 3 days before the next lesson date. Tuition In Singapore will recover our legal share of the one-time commission of 50% of the fee for the first 4 calendar weeks from the tutor. Tutors are encouraged to have a long-term commitment as the clients have vested their trust in them.
TERMINATION
The tutor will receive full or pro-rated payment for the number of lessons rendered, provided the tutor has complied with the Terms of this Agreement.
The client has the right to terminate the tuition if the tutor is unable to produce the documents certifying his/her credentials. In such cases, the tutor has to pay Tuition In Singapore the amount of money equivalent to the tuition fee for the day, as commission.
DISCLAIMER
Tuition In Singapore is Singapore's leading private tuition agency in Singapore. While we try to provide clients and tutors with the closest tutor match possible, we cannot guarantee a satisfying match. We hold no responsibility or liability for problems, unhappiness, or disputes that are a result of the tutor or client.
Tuition In Singapore will not act as an arbitrator for any disagreements that arise between tutor and client.
However, Tuition In Singapore may try to mediate whenever possible and reserves all rights to blacklist any party who is at fault. Tuition In Singapore also reserves the right to terminate or deny services to any client or tutor (actual or potential) at any time.
INDEMINITY
Users shall indemnify Tuition In Singapore, our subsidiaries, content contributors, sources, affiliates, officers, shareholders/directors, agents or other partners and employees, from all costs and expenses, claim, liabilities, (actual or consequential) of every kind and nature known and unknown, arising out of any use of the Website or Services.
Users acknowledge that Tuition In Singapore is not liable for direct, indirect, consequential or any other form of loss or damage that may be suffered by any users through the use of the website including loss of data or information or any kind of financial or physical loss or damage.
DEFINITIONS
References to "Our", "Us", "We" and "Tuition In Singapore" shall be references to Tuition In Singapore.
References to "You", "Your" and "Users" shall mean references to user(s) visiting this web site, as the context requires, for any reason regardless of whether you have a registered account.
References to "Tutor" or "Tutors" shall be references to user(s) who have registered. He/She has explicitly stated his/her interest in receiving tutoring assignments.
References to "Client", or "Clients" shall be references to user(s) who formally makes a request to engage Tuition In Singapore' services. He/She has explicitly stated his/her interest in hiring a tutor from us.
"First Month" refers to the first 4 weeks of active lessons, and is not based on the calendar month.
"Commission" refers to the amount Tuition In Singapore levies for a successfully matched tuition assignment.
LEGALIZATION OF NON-WRITTEN CONTRACT
At the point of time which the contact details of the client or tutor(s) are given to either party, Tuition In Singapore reserves all rights to collect the full commission. This is regardless of whether the tuition cancelled or postponed.
PRIVACY
In view of the implementation of the recent Personal Data Protection Act, we require your explicit consent to contact you for tuition related matters. The client and the tutor explicitly agree to Tuition In Singapore and our network contacting you via Whatsapp, phone call, sms and/or other electronic communications channels to conduct tuition matches. By registering with Tuition In Singapore you have given us explicit consent to contact you through various electronic media, including Whatsapp, calling, and sms, etc.
Tuition In Singapore is the leading private tuition agency in Singapore, and we have placed thousands of reliable tutors with students at all academic levels and subjects, across Singapore.
Our experience in knowing what works and what does not ensures that all you need to do is let us know your requirements and preference.
Tutor matching is free, and the referral fee is charged to the tutor.
Most of our tutors have been a part of our network for many years. Semester after semester, they guide our students through unexpectedly difficult exams, projects or assignments.
As Singapore's leading private tuition agency, we are able to immediately tap on our expertise and network to recommend reliable and experienced professional tutors to you.
Tuition can start within this week.
Our expert tutors can help your child organize their time, prioritize the different assignments and sequence of knowledge, and develop critical thinking and time management skills.
Learn the correct study skills and academic content from Singapore's leading private tuition agency.
While learning the content is very important to scoring higher grades, the attitude of tutors and their students plays a major role.
As Singapore's leading private tuition agency, we are particularly careful about compatibility, because your child has no time to waste when you want to prepare him or her for better academic performance.
Tuition In Singapore has a team of qualified tutors who specialize in teaching university and polytechnic level modules, for undergraduate students who need private tuition and are studying at NUS, NTU, SMU and universities with a presence in Singapore.
We are able to recommend the ideal tutor to you because the Tuition In Singapores in Singapore have joined our team.
Tuition In Singapore is Singapore's largest private tuition agency.
Copyright © Tuition In Singapore
Get The Best Deals When Hiring A Private Tuition Teacher
Three easy ways to ensure successful grade improvement:
Reduce Tutoring Requirements
The availability of private tuition teachers and their qualifications affect tuition costs. 
The more requirements you have, the harder it is to find a tutor who will respond to your assignment.
The usual specifications include things like gender, a mix of subjects, a budget, a schedule, etc.
You should shortlist the requirements that are most crucial to you.
For instance, if you only want female private tuition teachers, your options are cut in half.
It is also a good idea to hire two different tutors to teach two distinct subjects, even if they themselves scored As in both of the subjects you require tuition for. 
This is because most tuition teachers are really skilled at teaching just one subject.
Major National Exams
Higher hourly fees are often quoted by private tuition teachers who specialize in or have extensive experience teaching students preparing for the high-stakes PSLE, GCE O Levels, and GCE A Levels.
This is because there has to be a lot of work put into exam preparation, material revision, and, if necessary, getting the student to unlearn study habits that have been resulting in poor grades in past years.
Good private tuition teachers typically avoid teaching graduating-year students after the March holidays since they will need to rush and  intensely cram a lot of material within a short period of time in order to appropriately prepare the student.
Parents therefore prefer to choose a dependable private tuition teacher at least a year before the important National Examinations.
Budget
We encourage our clients to be realistic with the tuition budget that they would like to work within.
The hourly private tuition rates are neither regulated nor changed by Tuition In Singapore.
Tutors with proven track records that consistently deliver A grades, tuition teachers with many years of experience, and MOE teachers are already accepting assignments within a certain hourly rate.
These private tuition teachers are unlikely to accept prices lower their existing rates due to the constant high demand for their services and waiting lists.
Every year, students rely on Tuition In Singapore because we help them, their siblings, and their friends get better grades.
What sets us apart from other tuition services is our ability to carefully and professionally match you with the perfect private tuition teacher